Across the Transom: June 2022
Immaterial Labor, Singing Lava, Precarity in Manufacturing
Gahlord Dewald :: 6/27/22 :: Mānoa, Hawai'i
6/30/2022
6/29/2022
6/28/2022
6/27/2022
I do not take comfort in the demographic reality that the US is trending towards diversity in race, gender, sexuality, and overall expressiveness. Rather I am concerned about the approximately 25% of the US, the authoritarian minded people who have disrupted the functionality of the legislative branches and courts—to the point of establishing a majority in the Supreme Court based on placements by Presidents who failed to win the popular vote.
I am concerned that this group of anti-democratic activists are well-aware of the demographic trends and are already enacting their plan to reduce the number of those of us who enjoy diversity of life and expression, by any means necessary. They will reduce us until we are the minority. Through political death—felonizing expressions of diversity and life—and through physical death through policies which cause irreparable harm to individuals and communities.
6/25/2022
6/24/2022
6/23/2022
6/22/2022
6/21/2022
6/20/2022
Planning for my Fall tour where I'll be leaning heavily on the Rossum-Electro Assimil8or sampler and wanted to make note of these useful tutorials and example videos:
6/19/2022
6/18/2022
6/14/2022
6/13/2022
6/12/2022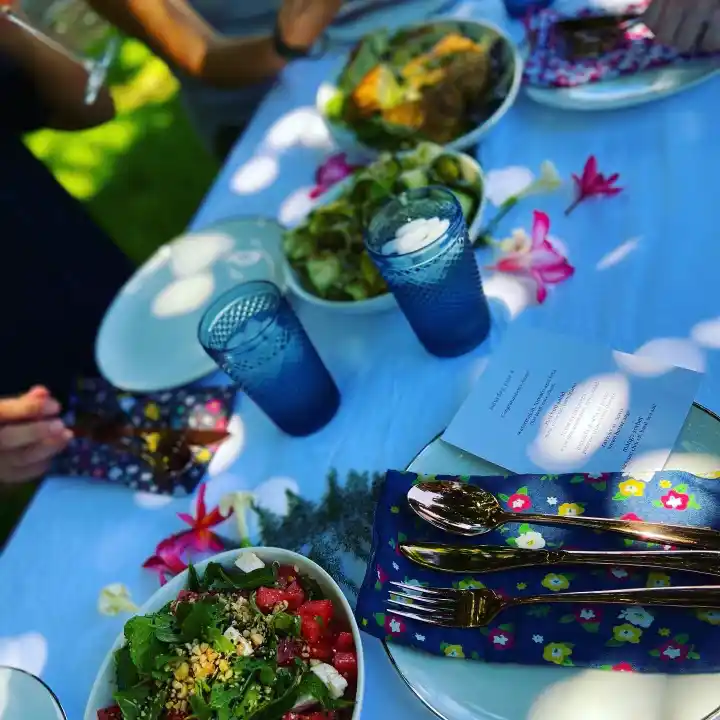 6/11/2022
6/09/2022
6/08/2022
6/07/2022
6/06/2022
Spent the important parts of today thinking/learning about i2c and the ii system for future work with monome crow modular stuff. Lots of "Maps with Trent" and digging around in GitHub.
6/05/2022
6/04/2022
Lovely day including an amazing brunch beneath a mango tree with old and new friends, performing on the ᖶΓⱯSHCꓤⱯƧH livestream show, listening to Holst's The Planets beneath the stars at the Waikīkī Shell, performed by the Hawai'i Symphony Orchestra.
6/03/2022
6/02/2022
6/01/2022