New Sound in the World
There are sounds we all hear each day. And within them there are other sounds: spectral and sometimes hidden or then again revealed, signals traveling along strings and wires and then rippling in the air, stippling shadows of the fundamental. Find them.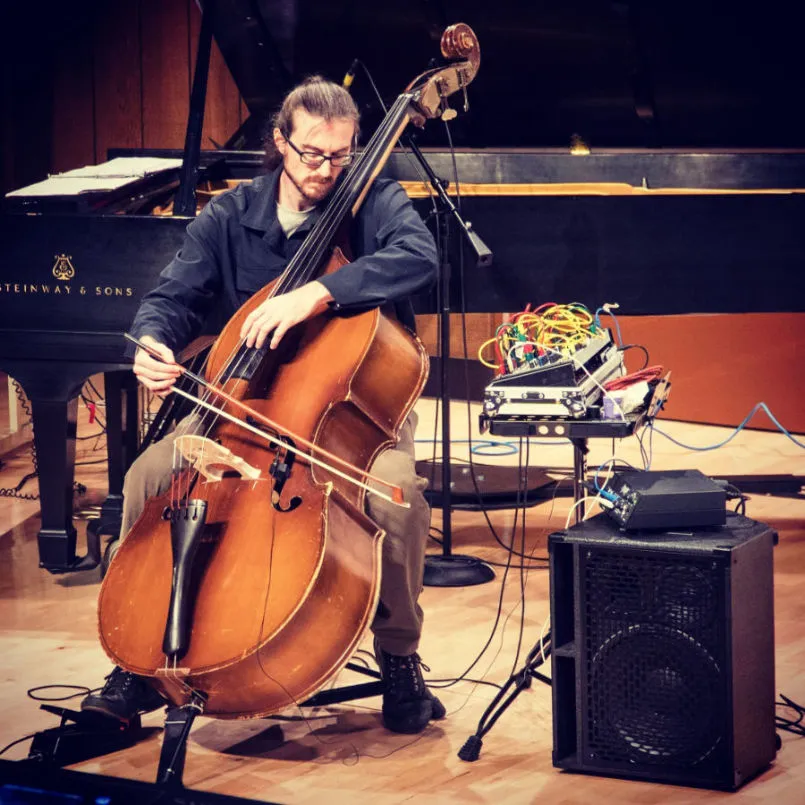 Sound
New Sound for Double Bass is a music commissioning, performance, and recording endeavor to reveal new timbral possibilities encapsulated within the double bass.
Extended Techniques for Double Bass is a recording and documentation project exploring a personal collection of novel methods for sound generation.
The Timbre of Starlight explores aural signatures of stellar atmospheres through additive synthesis in the analog domain.
Community
In 2017 Gahlord Dewald co-founded Community of Sound out of his Pine St studio in Burlington, VT. Today it is an experimental music collective located on the Lake Champlain waterfront.
In addition to being a frequent collaborator in improvisational settings, Gahlord pairs with ensembles wishing to perform Sarah Kirkland Snider's Penelope as well as other works.
Culture
A series of interviews with composers and performers who integrate acoustic instruments with electronics: …and electronics.
Experimental Music Playlist is a way to explore and share sounds.