KALEOOKAUILA
Exploring sound in our world.
Gahlord Dewald :: 10/02/23 :: Mānoa, Hawai'i
Kaleookauila ("music of the wires" in ʻŌlelo Hawaiʻi) is a public performance and celebration of improving the resilience of Hawaiian communities through sound, research, language, and being together. The core project team is Gahlord Dewald and Leilehua Lanzilotti.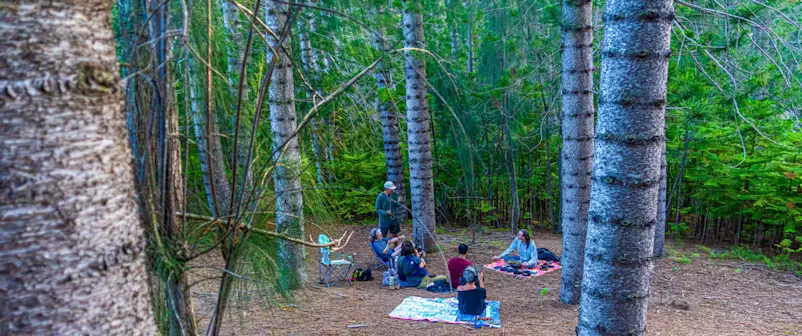 Exploring sounds in our world.
Kaleookauila exists in the world as a live performance in a public park, gathering people together in small groups several times each year. Each performance is a celebration of the sounds of the place, the opportunity to listen and experience the place as it is.
The sounds are delivered via low power FM transmission, encouraging audience members to test their emergency radios (an important necessity on an island which experiences hurricanes and other strong weather).
Each performance is accompanied by a zine published in ʻŌlelo Hawaiʻi describing the names and stories of the place including how the land was cared for before the deforestations of the 1800s and 1900s.
Leading up to the live performance are skill share events for those who wish to participate in the elements of music, technology, and research required to make a Kaleookauila performance. In this way, the audience can contribute stories, get involved in other research methods, participate in publishing the zine in ʻŌlelo Hawaiʻi, and learn from one another.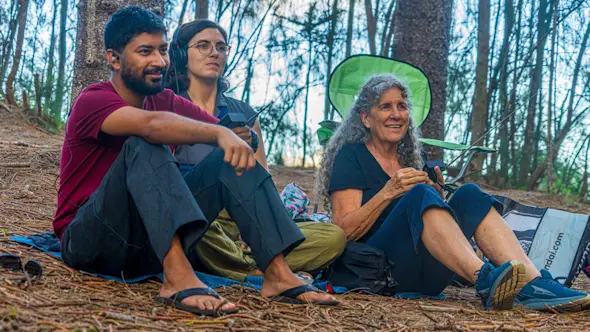 Performance Outline
The performance will start very close to 5:30 and will be about 20 minutes long. The park gates close at 6:45pm and any cars still inside will be stuck there at that time.
In order to enjoy this performance please bring:
An

FM

radio & headphones. Maybe it's a good time to test your emergency radio. Actual

FM

radio required, internet radio won't work for this show.
Whatever you might wish to sit on.
Your ears.
A friend.
The performance will be about 20 minutes long. It's ok if you fidget or wander in/out. It's a public park. The park has restrooms near the parking lot. Afterwards we can hang out and enjoy the sunset together.