Experimental Music Playlist: Field
Works engaging with field recordings and other related sound practices.
Gahlord Dewald :: 3/10/22 :: Mānoa, Hawai'i
There is a world outside.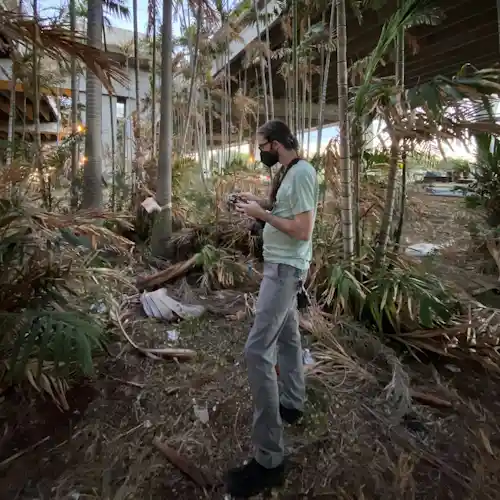 Photo: Ananddev Banerjee It contains water, earth, wind and other elements. There are birds and creatures. Electro-magnetic waves flow through this outside (and inside) world as well. Some musicians and composers bring these outside voices inside their music.
This edition of Experimental Music Playlist was made in support of a lecture I gave in 2022 as part of the Sara Little Turnbull Visiting Designer Speaker Series at Lehman College, NYC.
In this playlist you will hear
the electromagnetic sounds of the contemporary built environment,
cymbals alongside melting glaciers,
a woman singing a Northeastern woodland into existence,
the very first piece of musique concrète,
Kenya alongside shimmering synthesis,
an improvisation of the lifecycle of a fungus,
sounds of hope and nature,
a microphone in a waterfall,
happy goats.
AN EXPERIMENTAL PLAYLIST
I made this list so you could hear these sounds. It's about 45 minutes long. You may enjoy setting aside time to look out the window or draw or do some light task while you listen. Whatever is comfortable for you. Some sounds will only be audible on nicer speakers than a laptop or phone.
If you would like to be notified when the next playlist is posted, sign up for the Sound|Community|Culture Newsletter.